Vietnamese firms invest 30.3 million USD abroad in two months
Updated : 3/1/2020 9:58:21 AM (GMT+0700)
Vietnamese businesses invested 30.3 million USD overseas inthe first two months of 2020, according to the Foreign Investment Agency (FIA)under the Ministry of Planning and Investment.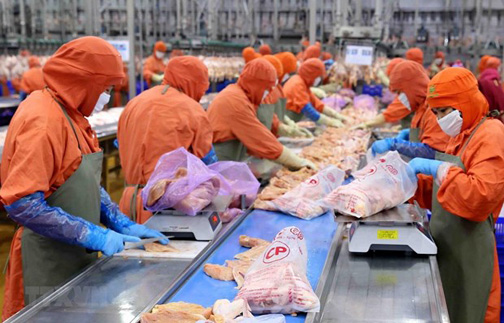 Illustrative image - Photo: VNA
Of that number, 21.4 million USD was poured into 20 newprojects while the remaining 8.9 million USD was pledged to two existingprojects.
The FIA said restaurant and catering services received thelion's share of Vietnamese investment at 14.3 million USD, 48 percent of thetotal.
The manufacturing and processing sector ranked second with8.9 million USD or 29.4 percent, followed by the wholesale and retail sector,logistics, and other services. 
Among the 12 countries and territories where Vietnameseinvestors were active in the first two months, the US was the largest recipientwith 20 million USD, followed by Cambodia with 8.9 million USD or 29.5 percent.Others were Hong Kong, the United Kingdom and Myanmar.
According to analysts, in order for Vietnamese foreign investmentto be more effective and reduce the risks, Vietnamese enterprises need toproactively study and keep themselves updated about policy changes, and toco-operate with the local governments and residents of the countries.
It was necessary to comply with local laws, internationallaws and related regulations in order to avoid possible disputes during theentire investment process, they said. 
More substantive and attractive policies offered by the Stateto encourage enterprises to increase overseas investment should also beincluded.
Vietnamese enterprises invested 508.14 million USDabroad in 2019. The amount included 403.15 million USD worth of newlyregistered capital in 164 projects and 105 million USD worth of additionalcapital pledged for 29 existing projects.
Source: VNA