January FDI nears 1.7 billion USD
Updated : 1/30/2023 10:17:13 AM (GMT+0700)
Vietnam attracted foreign direct investment (FDI) worth 1.69 billion USD as of January 20 this year, down 19.8% annually, according to the General Statistics Office (GSO).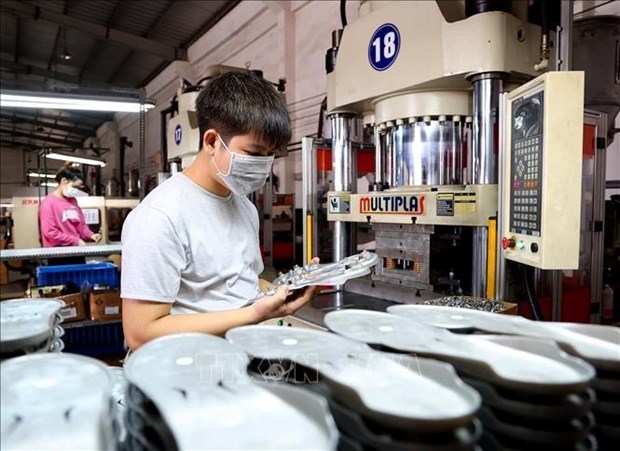 Producing shoe components at a foreign-invested company, in Thuan An city, Binh Duong province. Photo: VNA
In the month, local authorities granted licences for 153 new FDI projects worth 1.2 billion USD, up 48.5% in number and 3.1 times in value.
Among these projects, those related to wholesale, retail, and repair of automobiles and motorised vehicles accounted for the lion's share of the total registered sum, at 54.1% or 651.9 million USD. They were followed by those in the processing and manufacturing industry, which together registered 351.2 million in capital.
Also in January, 28 foreign countries and territories invested in Vietnam. Singapore was the largest with 767.6 million USD, followed by China with 198.2 million USD.
Meanwhile, Vietnamese investors poured 126.7 million USD on their projects overseas, increasing by 3.4 times against the same month in 2022.
Source: VNA