Unique stone culture tourism in Phu Yen
Updated : 3/14/2017 2:39:31 PM (GMT+0700)
Phu Yen is famous for its beautiful pristine landscapes. Coming to Phu Yen, visitors also experience a unique stone culture space. The cultural heritages associated with stone material have specific values, significantly contributing to the height and depth of culture of a region.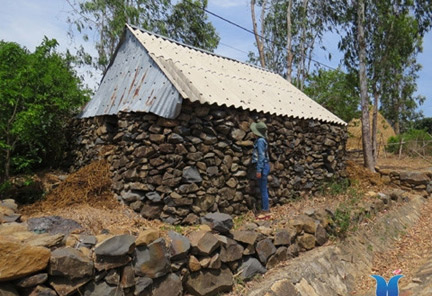 Houses laid with stone




Da Dia Reef is the most attractive scenic destination in Phu Yen province, so the idea of ​​building stone culture tours began to form in the travel industry. Because together with Da Dia Reef, there is a series of cultural values with the same name: stone culture existing in Phu Yen. These are the villages where stone has made a living space. It is the unique architecture of Da Trang (White Stone) Pagoda. It is a sacred mountain called Da Bia. Stone is associated with people's life in most daily activities from houses, roads, pond bridges ... to cow-cages which are are also laid with stone.
Coming to Phu Yen, visitors can explore a unique stone space in the coastal villages: Phu Hanh, Phu Hoi, Phu Luong and Phu Son in An Ninh Dong commune (Tuy An district). Stone has been associated with almost people's activities here. Stone is used for making houses, roads, household items and building ditches, rice field edges, digging wells as well... The custom of laying stone as architectural works of Phu Hoi villagers and many neighboring villages have existed a long time ago and transmitted from generations to generations.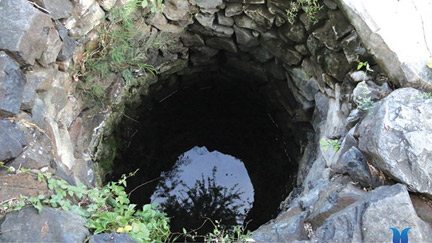 Stone well

Tour of discovering stone culture is considered an attractive one thanks to its unique stone culture heritage values. However, attracting more visitors is an entire journey with professional investment in tourism by exploiting the advantages of nature and culture in this place.
The stone culture heritage of Phu Yen has a unique cultural value. It is an impressive highlight of the cultural heritage route of humanity through the Central. The stone culture heritage not only makes the beauty but also creates the mental strength of a land. Therefore, preserving and developing the stone culture heritage has become an important content of Phu Yen province when it comes to making the national culture prevail in modern society.
Source: toquoc.vn
Translated by CONG DUY