Charmingly sparkling Yen islet
Updated : 10/3/2017 9:04:37 AM (GMT+0700)
Yen islet, belonging to Nhon Hoi village, An Hoa commune (Tuy An district), is a group of small islands located near the shore with sandy beaches, cliffs and thousands of large, small stones interspersed with coral reef. At the shallow sea, sea water far away reveals a large rocky beach that can be used as a way from shore to Dun and Yen islets.
Hon Yen has a pyramidal shape, composed of cylindrical basalt blocks or hexagonal grafts that are joined together from the bottom up. Dun islet is a volcanic red rock. Waves flapping all year round has caused the rock to be eroded in many places, creating caves, concave with unique shapes. At the foot of Hon Dien, sea water flows deep into the interior, moving in tide up and down making the sound of yokes, yokes... The marine species here are diverse, the richest are the coral species. It's no need a boat or board with the glass bottom, on the shallow sea day, visitors can stand on the reef or enjoy wading into the water, viewing coral and reaching hands to catch the fish tossing in small water holes.
Many tourists have come here, especially on the first days and the middle of the lunar month when the tide is down. At this time, a large coral reef stands out on the water with shimmering colors and unique shapes.

Hon Yen population consists of Yen islet, Dun islet and Yen reef with thousands of small, large, circular stones connected from the mainland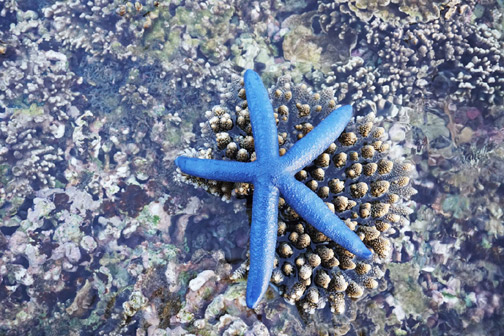 A blue starfish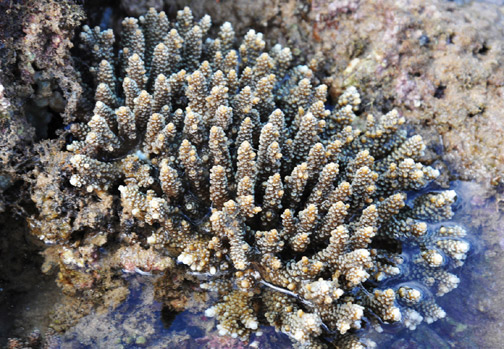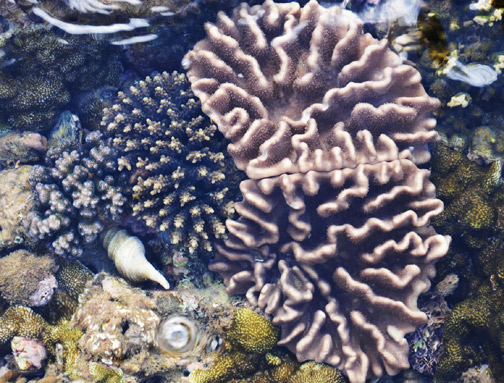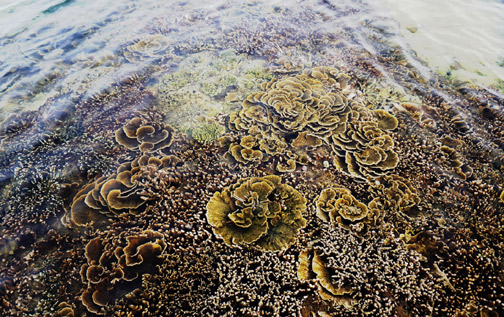 Corals of all shapes, colors can be seen under thin water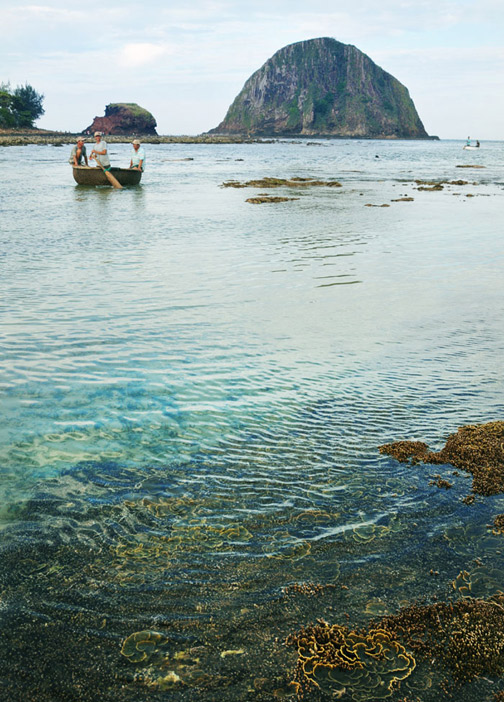 On shallow sea, visitors row boat to view the coral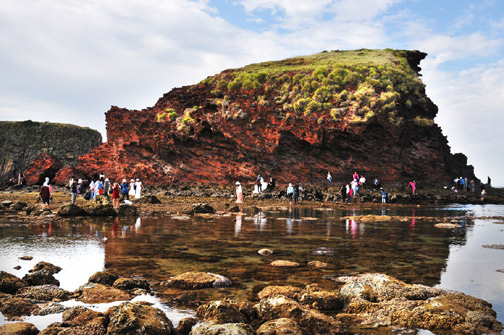 Visitors to Dun islet

Source: Phu Yen Newspaper
Translated by TRINH THUY