Chua islet - an ideal picnic destination
Updated : 9/17/2018 2:07:00 PM (GMT+0700)
Chuaislet is located in the island cluster of Dua islet, Than islet in Long Thuy coast,An Phu commune, Tuy Hoa city and about 7km from the mainland.
In the middle of the immensesea, from a distance, Chua islet resembles a green carpet. This place is notonly a strategic location for national defense and security but also a wildtourist destination in Phu Yen province. To go to Chua islet, visitors come toLong Thuy beach or My Quang fishing village (An Chan commune, Tuy An district),then rent canoes to the islet.
Here, one can enjoy the bluesea, white sand, sunshine and experience many exciting activities. Currently,Chua islet has been surveyed by investors for tourism, and in the future thisplace will be an ideal stopover for tourists. Phu Yen Newspaper would like tointroduce some pictures of this tourism destination.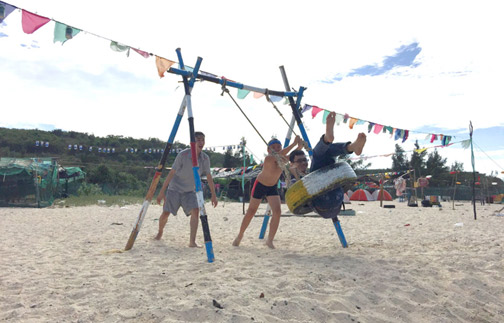 Children are playing on the beach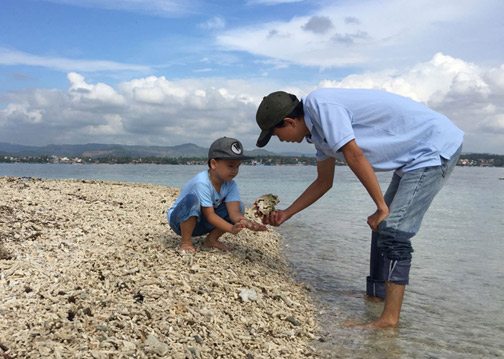 Long white sandy beach, clear blue water, rocky coral as well as live coral reefs are
characteristic of this islet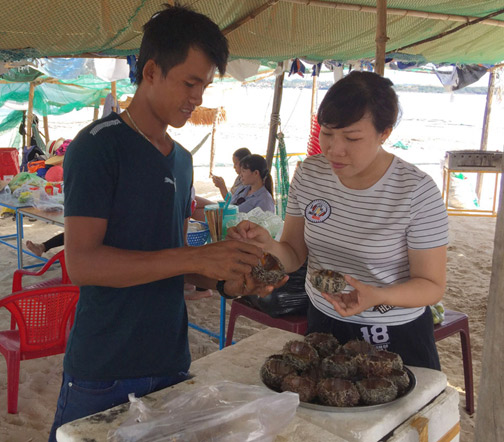 Coming to Chua islet, tourists also enjoy many specialties such as crabs, fish, squid,
especially sea urchins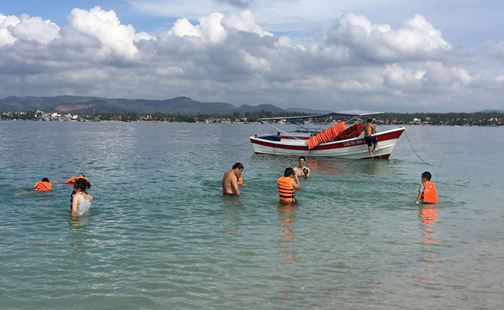 Seawater, long beach along the island is the ideal place for people to swim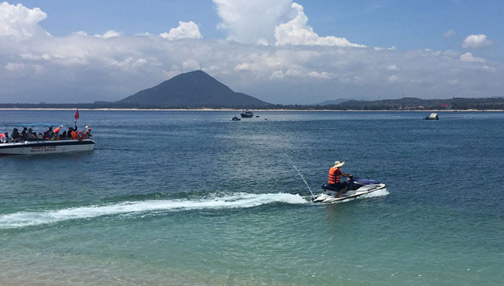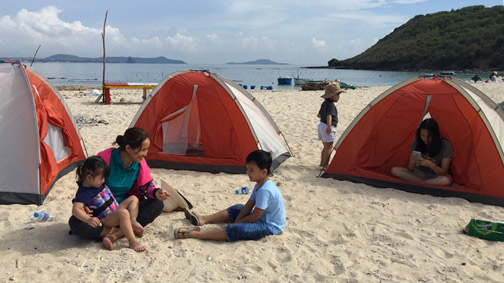 This is also a place where people can be with friends and relatives to camp overnight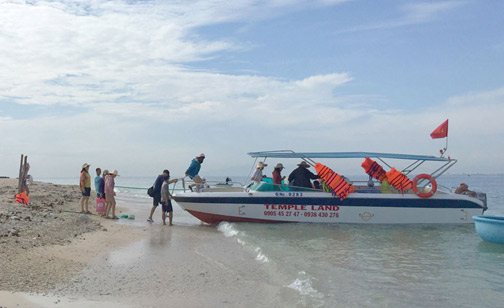 After a day on the islet, tourists return to the mainland by canoe
Source:Phu Yen Newspaper
Translatedby TRINH THUY