Colorful Hon Yen
Updated : 2/6/2019 5:04:00 PM (GMT+0700)
The low tide days, a colorful world of the oceanexposes making Hon Yen mesmerizing visitors.
At that time, the stones are big, round, smooth and carried on themselves, the green mosses suddenlyturned bright yellow. Blue color hides behind the green color of leaf tree in Hon Yen; The blue color of the sea mixes with the blueof rocks and moss contrasted with the bright red color of Hon Dun in the sun ...
A little bit away from the shore, getting wet from the knees to thelumbar wading into the water or thanks to a soft basket, you will enjoy acolorful party and extremely vivid shape of the sea world.
Hon Yen population consists of landscapes of Hon Yen, Hon Dun, Ganh Yen, coral reefs, festivals of sea villageresidents in Nhon Hoi village, An Hoa commune, Tuy An district that have just been recognized as national scenic spots.in 2018.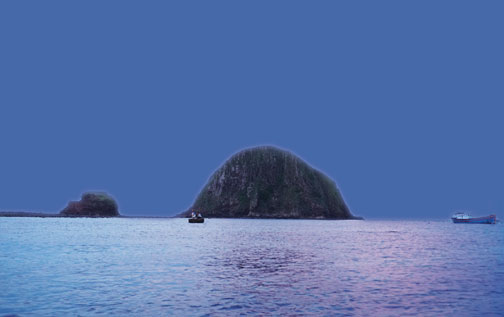 Purple afternoon in Hon Yen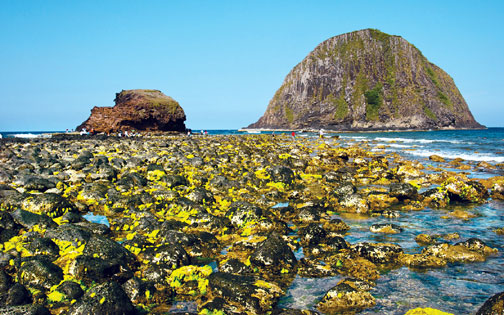 In the shallow sea, Yen reef is exposed to all colors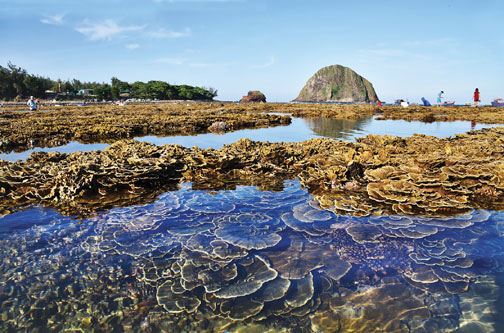 Half-submerged coral reef is floating in clear water, the far side is Hon Yen and Hon Dun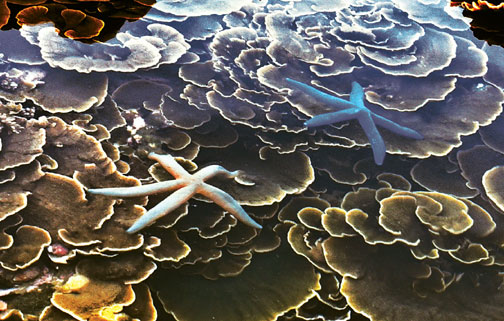 Light starfish drift in clear water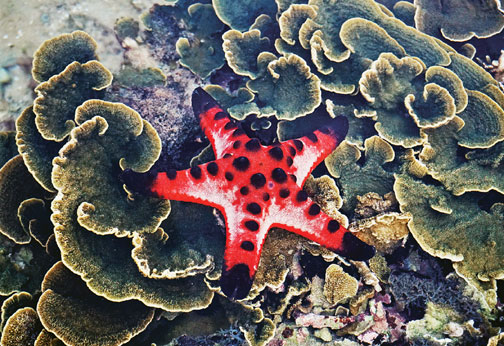 Red coral speckled with black dots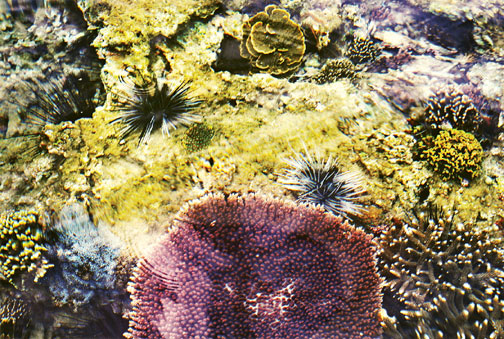 Spherical bridges on the rock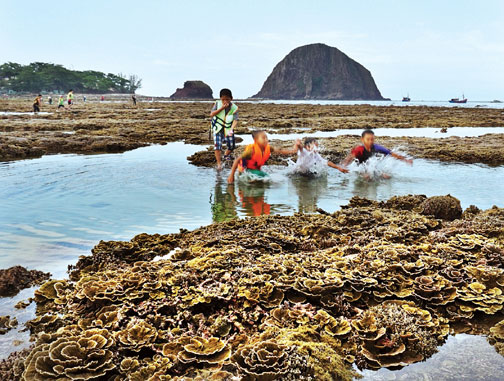 Children enjoy diving in the sea, tourists and photographers excitedly exploring Hon Yen
corals
Source: Phu Yen Newspaper
Translated by TRONG HAO