A different view on Yen islet
Updated : 11/4/2019 3:56:52 PM (GMT+0700)
The National landscapes of Yen islet population (An Hoa commune, Tuy An district) is known by many people for its pristine, poetic beauty. There are exposed reefs, rich coral reefs of various types. Yen islet, a rocky island near the shore, resembles around umbrella upside down, the home of many birds nest to make the name of this place.
Unlikethe common small islands along the coast, Yen islet does not have many trees, because most of the island is rocky. Interestingly, the rock structure of Yen islet is very similar to the structure of Da Dia reef, with vertical veins of columns, oblique, square surface, sharp hexagons... Next to Yen islet is Sun islet with blood color and unique form, like crumbling of basalt.
To many local people, Yen islet is like a large sail protecting the fishing village, a spear that rises up to the sky, a unique bar of stone, water and a blend of nature...
Here are some other views on Yen islet.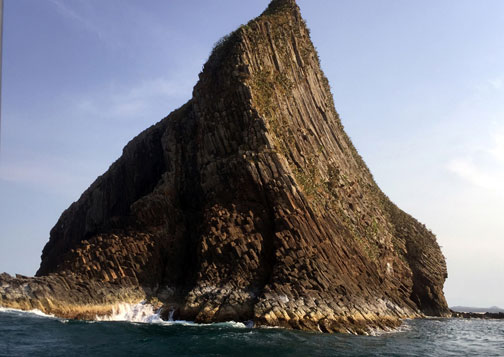 Viewed from the sea Yen islet is like a sail swaying in the wind
Dun islet has the bloody color, like crumbs, standing next to Yen islet in the harmony
of nature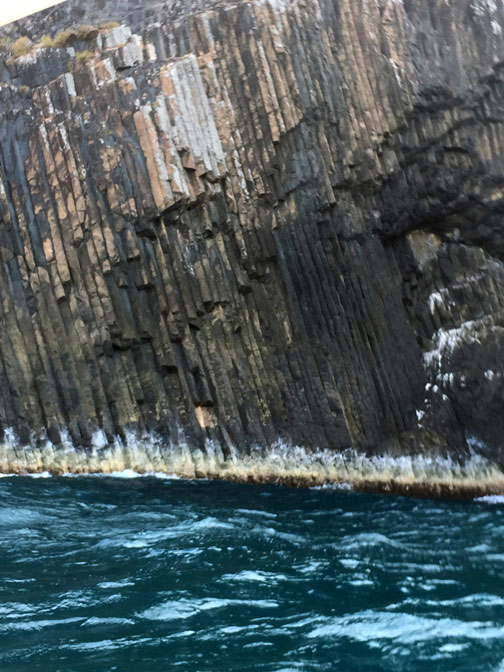 A corner of Yen islet with stone veins running vertically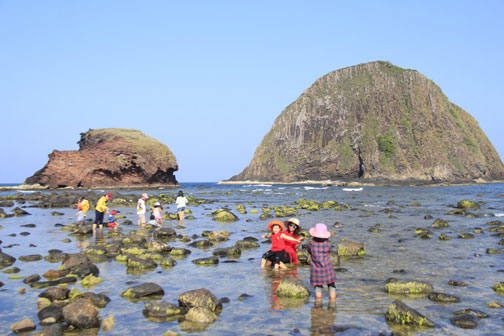 Yen and Sun islets have been paired for many generations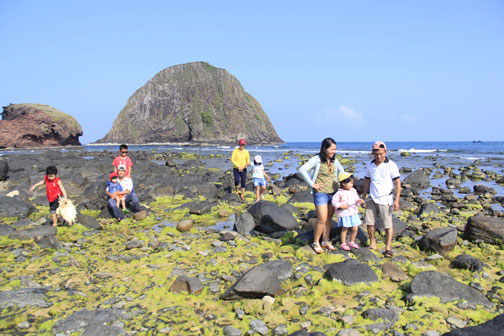 Tourists have interesting experiences when coming to Sun and Yen islets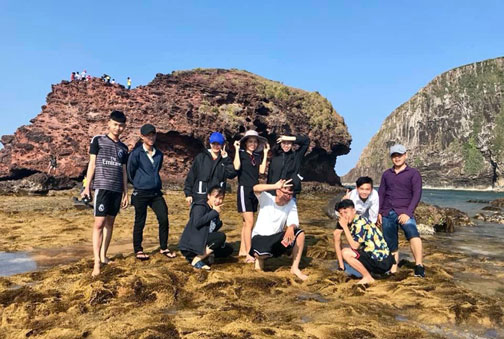 Tourists taking photos in the Yen islet cluster
Source: Phu Yen Newspaper
Translated by TRINH THUY