On the pillars of constructing and developing Phu Yen province
Updated : 12/3/2020 9:58:46 AM (GMT+0700)
Phu Yen has a population of more than 96,000 people, a natural area of ​​5,060km2, including hills, plains, and seas. In order to contribute to planning Phu Yen province to 2030, with a vision to 2050 from an urban perspective, the author discusses some of the pillars for constructing and developing Phu Yen province.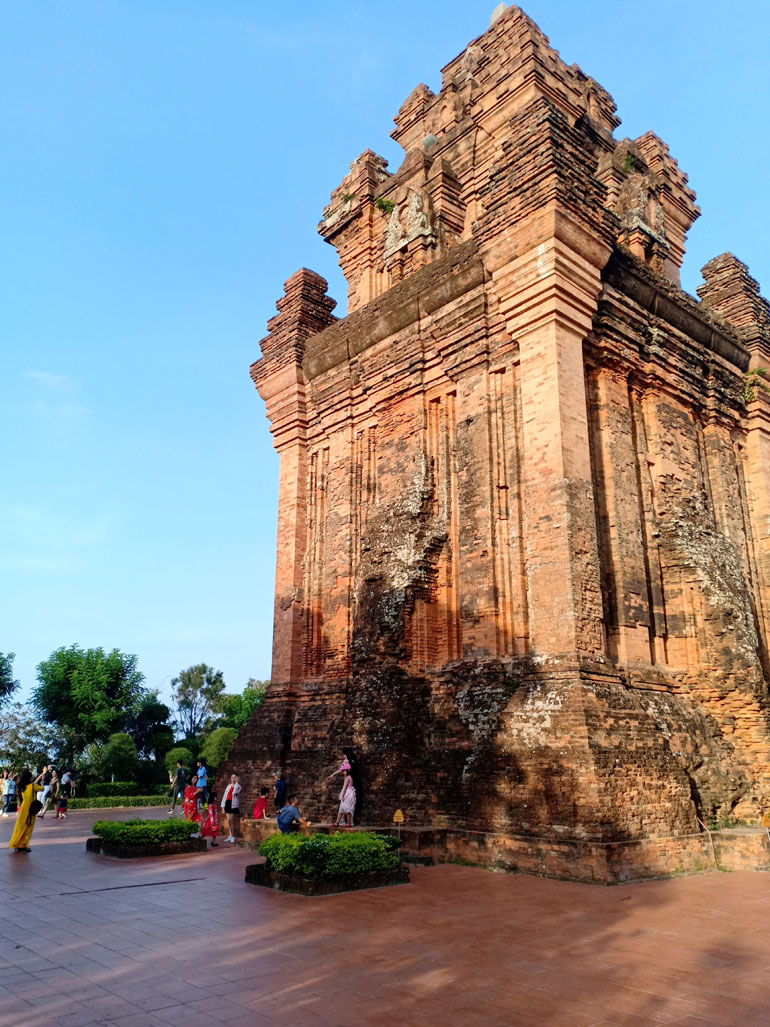 Nhan Tower in the heart of Tuy Hoa city ranked a special national monument in 2018
As an overarching pillar, the sea is shaped to create the space for Phu Yen land from past to present and in the future. Phu Yen coastline is 189km long from Rang reef, Quy Nhon city (Binh Dinh province) to Hon Nua island bordering Khanh Hoa province. When coming to Phu Yen, the majestic Truong Son mountain range is marked by the local-named mountain range, in the north is Cu Mong mountain range like a giant dragon crawling into the sea; to the south is the magnificent Da Bia mountain of Dai Lanh mountain block like a dot of Truong Son range stretching out to the sea and the easternmost on the mainland of the country, making the coast of Phu Yen even more beautiful and attractive.
The coast of Phu Yen is still unspoiled, many small islands, with long stretches of white sand, sometimes curved like a crescent moon, there are many famous scenic spots such as Da Dia reef, Cu Mong lagoon, O Loan lagoon; Xuan Dai bay and Vung Ro bay...
Phu Yen beach has a wide fishing ground, located in a diverse area of ​​marine products. At the estuaries, there are many long-standing marine villages with off-shore aquaculture and fishing such as tuna fishing; associated with the fishing festival culture with bold culture of the South Central Coast village. In the twenty-first century, people and urban area has turned to the sea, exploiting the marine economic potential.
Phu Yen has 4 large rivers, evenly distributed before flowing into the East Sea. They are Ban Thach river in Dong Hoa town, Da Rang river in Tuy Hoa city, Cai river in Tuy An district and Tam Giang river in Song Cau town. The rivers in Phu Yen have brought prosperity to villages and urban areas. These rivers also have large reserves of sand and fresh water, which are valuable resources for local socio-economic development.
For urban areas, the urban system of Phu Yen is evenly distributed, along the North-South dynamic axis to 2025 are the 4 coastal towns of Song Cau, Tuy An, Tuy Hoa and Dong Hoa; along the western axis (Highway 19) are the 3 urban areas of La Hai, Xuan Phuoc (Dong Xuan district), Van Hoa (Son Hoa district). Along the east-west corridor on the left bank of Ba river are the urban areas of Phu Hoa, Hoa Hoi, Cung Son; on the right bank are the urban areas of Phu Thu, Son Thanh Dong (Tay Hoa district), Hai Rieng and Tan Lap (Song Hinh district).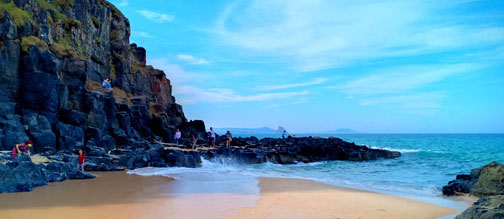 Pristine Phu Yen coastline attracting many tourists to visit
By 2030, Phu Yen will have 13 urban centers, including 4 sea-urban areas, 2 delta-urban areas and 7 urbans in midland and mountainous areas; urban population increases to from 55% to 60% (currently 30%), changing the structure of labor from agriculture to services and industry.
Phu Yen has had more than 20 national cultural heritages, hundreds of provincial cultural heritages, equally distributed; and there are many famous heritages such as Nhan tower, Da Dia reef, Da Bia mountain. In particular, to the stone musical instrument and stone trumpet sets, Da Dia reef, Phu Hanh stone village (Tuy An district), the province has been promoting the dossier preparation and submitting to the United Nations Educational, Scientific and Cultural Organization (UNESCO) for recognized as Global Geopark.
In terms of intangible culture, Phu Yen has had a boat racing festival in O Loan lagoon, Xuan Dai bay, a fisherman festival, chanting, Nguyen Tieu poetry night, gong festival, "bai choi" and many other festivals of ethnic minority peoples.
From the above-mentioned pillars, Phu Yen province is a land with natural - geography - human harmony bringing good conditions for strong development on the East coast.
Source: Phu Yen Newspaper
Translated by TRINH THUY