Vietnam's response to nCoV outbreak spotlighted on Asia Times
Updated : 2/1/2020 10:23:46 AM (GMT+0700)
The Asia Times website on January 30 posted an articlereporting on the Vietnamese Government's response to rapid developments of thepneumonia epidemic caused by the novel coronavirus (nCoV).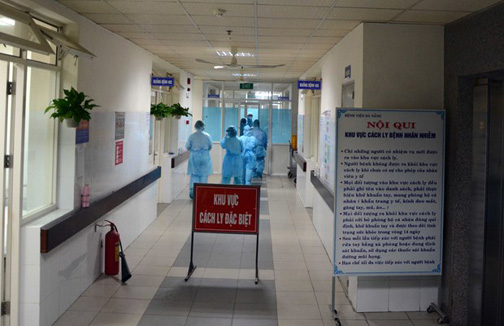 The isolation ward for patients with suspected nCoV infection at Da Nang Hospital in
Da Nang city - Photo: VNA



The story quoted Prime Minister Nguyen Xuan Phuc as statingthat fighting the now-global nCoV outbreak is "like fighting an enemy",which spoke to the need for government-public unity to combat the disease'sspread.
It said the Vietnamese Government has reactedquickly to fast-moving developments, and there also appears to have beencompetent cooperation between national ministries and regional departments, aswell as with provincial People's Committees and local governments.
The country has introduced a temporary ban on all touristvisas for people from the affected areas of China, while news reports indicatedauthorities had shut at least part of the country's border with China onJanuary 28.
The Ministry of Transport, meanwhile, has requested asuspension of all flights to and from the most infected areas of China. 
According to the article, the proximity of China and theimportance of Chinese visitors to Vietnam's booming tourism sector, worthroughly one-fifth of gross domestic product (GDP) last year, means thegathering health crisis could impact heavily on the economy.
However, Prime Minister Phuc also said that his government"accepts economic losses to protect the lives and health of people", AsiaTimes noted.
As of January 31 morning, 9,805 nCoV cases had been confirmedin 22 countries, with 214 deaths all of which were in China, which reportedmore than 9,600 infection cases.
The World Health Organisation (WHO) has declared the nCoVoutbreak as a global health emergency.
Source: VNA