Over 54 percent of communes recognised as new-style rural areas
Updated : 2/29/2020 11:25:25 AM (GMT+0700)
As many as 4,849 out of the 8,902 communes nationwide, or54.47 percent, have been recognised as new-style rural areas, said thecentral coordination office on new-style rural area building.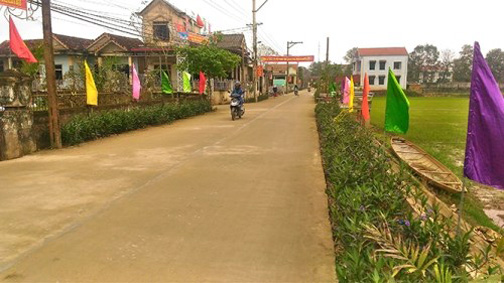 Illustrative image - Photo: hanoimoi.com.vn



The average number of criteria achieved per commune hit15.66. However, 1,210 communes reached less than 10 criteria, accounting for13.59 percent.
As of January, 114 units at district-level werehonoured with the recognition.
The national target programme on buildingnew-styled rural areas was initiated by the Government in 2010 with the aim ofdeveloping rural regions. It initially had 19 criteria, but that increased to20 in 2015.
The list of criteria includes the development ofinfrastructure, the improvement of production capacity, environmentalprotection, and the promotion of cultural values.
After 10 years of implementing the programme, positiveresults have been recorded.
Source: VNA