Rehearsing on coping with COVID-19
Updated : 3/25/2020 8:56:00 PM (GMT+0700)
Phu Yen General Hospital has just organized the 2-situation rehearsal to cope with COVID-19.
The first situation is: 9am sharp, 115 emergency center informs the hospital director of one case that had close contact with COVID-19 patient who arrived at Tuy Hoa airport and the case shows the symptoms of fever, cough, hard to breathe and being taken to Phu Yen general hospital. The hospital director phones the Infection Division and the provincial centre of controlling diseases to be ready to admit the patient for treatment, claiming epidemic and defecting…
The second situation is: the rapid response group of the hospital receives the task of supporting the lower routes. After the rehearsal, the doctors discuss and draw experiences.
According to Director of Phu Yen General Hospital, Doctor Major II Pham Hieu Vinh, the rehearsal is aimed at assessing the competence of using the technical facilities and cope once there is a suspicion of any cases being infected for controlling…
Below are some photos of the rehearsal: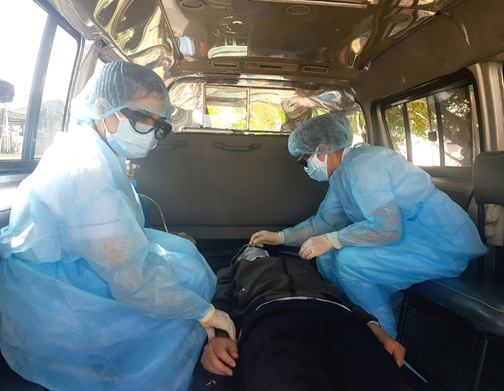 The patient having difficulties breathing is being taken to the hospital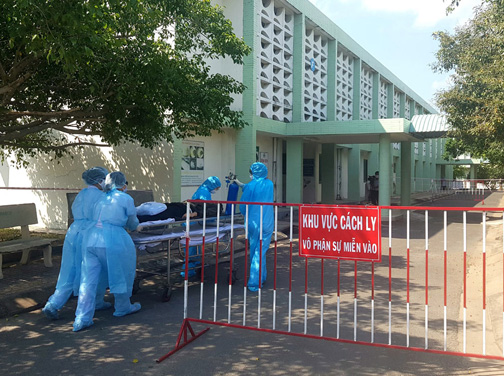 Convalescent of the infection division receiving the patient at the ambulance, giving oxygen for breathing and taking to the intensive care room in the quarantine zone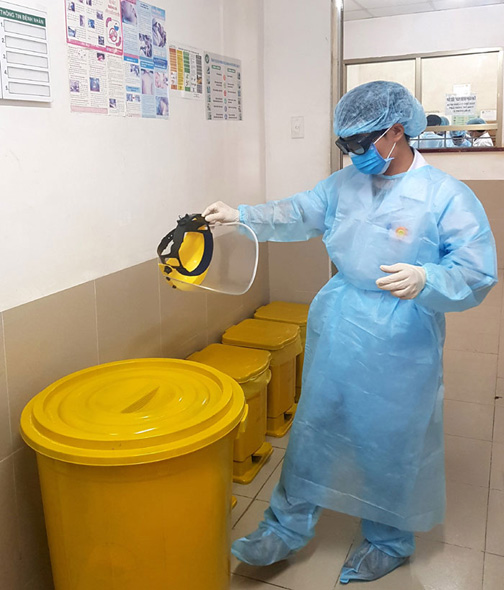 Doctors putting on protective clothes under procedures to prevent the high risks of being infected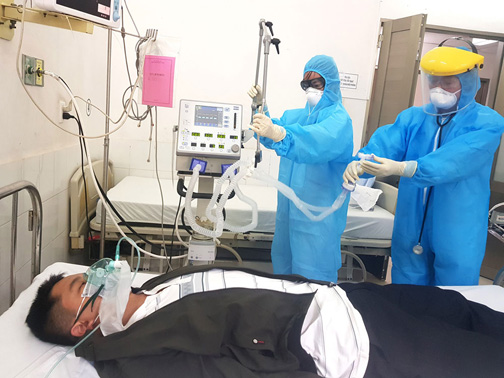 After diagnosing, the intensive care doctors giving the patient breathing machine to avoid invasion
Source: Phu Yen Newspaper
Translated by HAI LOAN