Phu Yen sentiment
Updated : 11/5/2022 2:37:39 PM (GMT+0700)
That is the name of a club initiated by Mr Nguyen Thai Hoc, Deputy Head of the Central Committee for Internal Affairs, was established in November 2021. The club gathers Phu Yen businessmen across the country who share the same heart and thoughts towards the people of Phu Yen province with all sincerity, in order to join hands to support and help the people in their hometown with a warmer and better life.
Recently, members of Phu Yen Sentiment Club supported Phu Yen to upgrade and repair the Martyrs Memorial House, Secretary of the Provincial Party Committee Tran Hao (in Nho Lam village, Hoa Quang Nam commune, Phu Hoa district) with a total investment of VND 1.5 billion funded by Deo Ca Group; awarded 3,000 gifts worth VND 2 billion to 3,000 poor and disadvantaged households in 3 mountainous districts of Song Hinh, Son Hoa and Dong Xuan (Mr. Duong Minh Danh, General Director of Saigon Industrial Equipment Joint Stock Company donated VND 1.5 billion; Deo Ca Group donated VND 500 million).
In addition, at the gift giving program, Saigon Industrial Equipment Joint Stock Company and Xuan Lam Group also donated VND 5 billion to the Provincial Fatherland Front Committee to build 100 Great Solidarity houses for families in need of a house.
Phu Yen Newspaper would like to introduce meaningful activities towards the homeland of Phu Yen Sentiment Club that took place in the last days of October.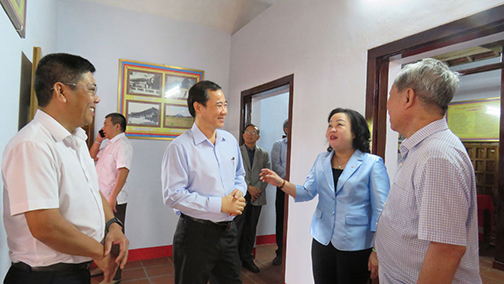 Mr Nguyen Thai Hoc, Deputy Head of the Central Committee for Internal Affairs (second from left); Mrs Cao Thi Hoa An, Standing Deputy Secretary of the Provincial Party Committee, Chairwoman of the Provincial People's Council (third from left); Former Secretary of the Provincial Party Committee, Mr Nguyen Thanh Quang (right cover), and Mr Vo Thuy Linh, Vice Chairman of the Board of Directors of Deo Ca Group Joint Stock Company visited the Martyrs Memorial House, Secretary of the Provincial Party Committee Tran Hao on the ribbon-cutting day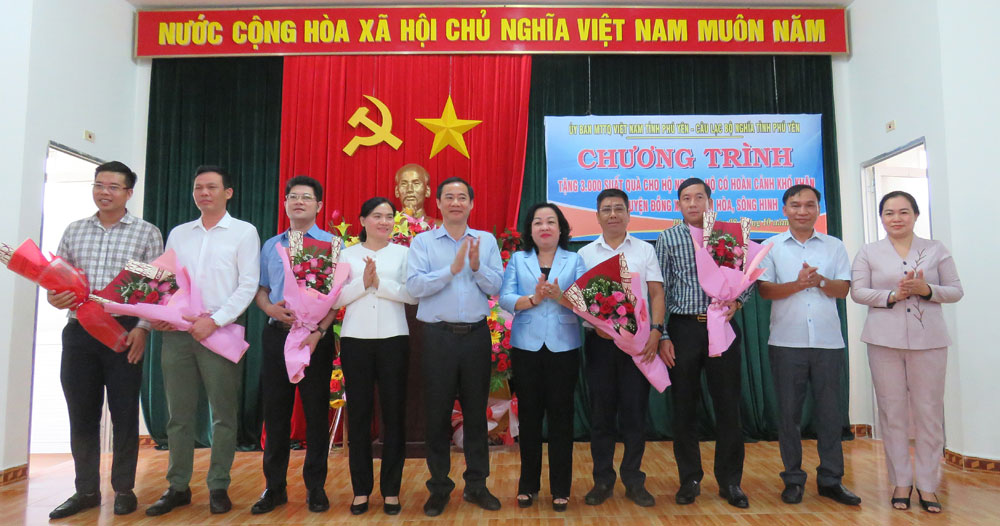 Mr Nguyen Thai Hoc, Mrs. Cao Thi Hoa An and leaders of the Provincial Fatherland Front Committee, the Internal Affairs Committee, the Provincial Party Committee for Mass Mobilization Board presenting flowers to members of Phu Yen Love Club for their meaningful and practical activities in supporting the home province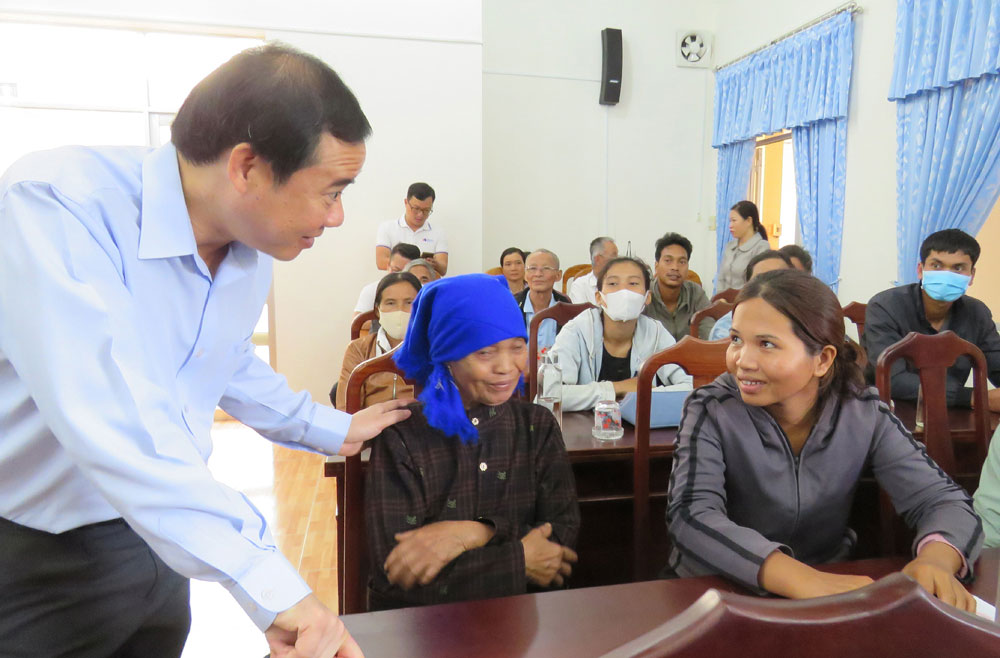 Comrade Nguyen Thai Hoc meeting and graciously visiting the people on the gift-giving day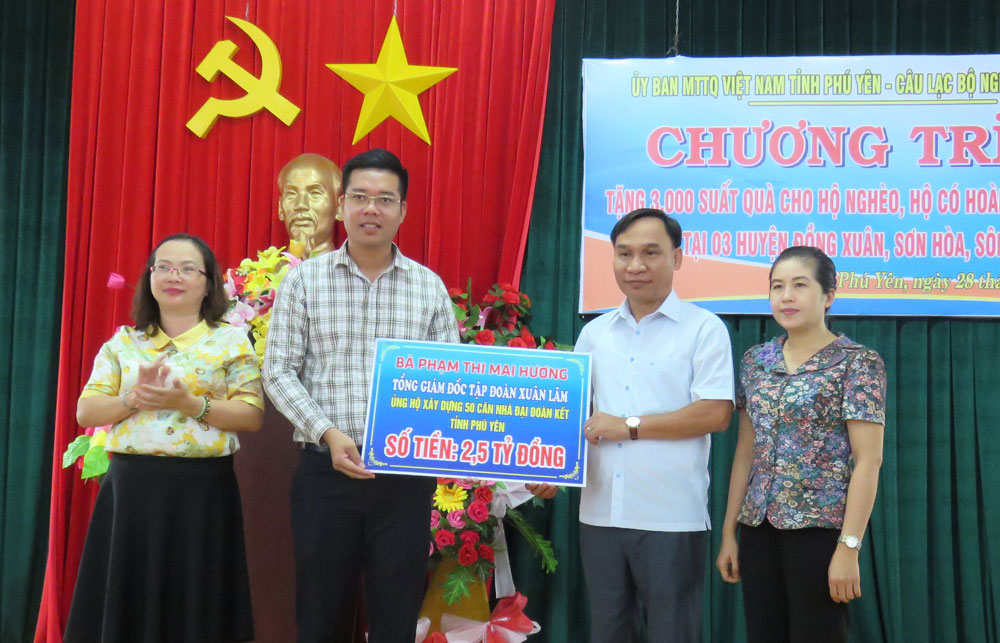 Representative of Xuan Lam Group awarding VND 2.5 billion to the Provincial Fatherland Front Committee to build Great Solidarity House for poor households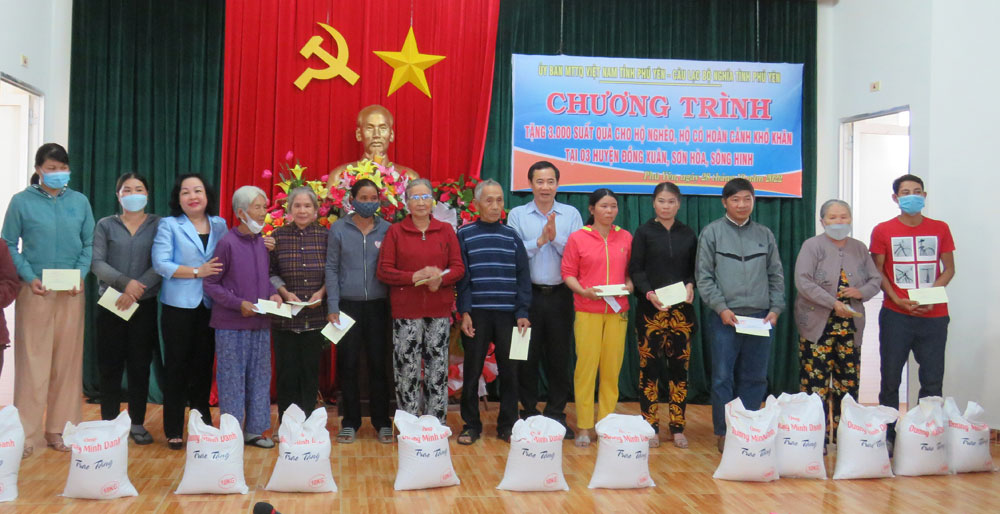 Mr Nguyen Thai Hoc, Mrs Cao Thi Hoa An giving gifts to people in the mountainous districts of the province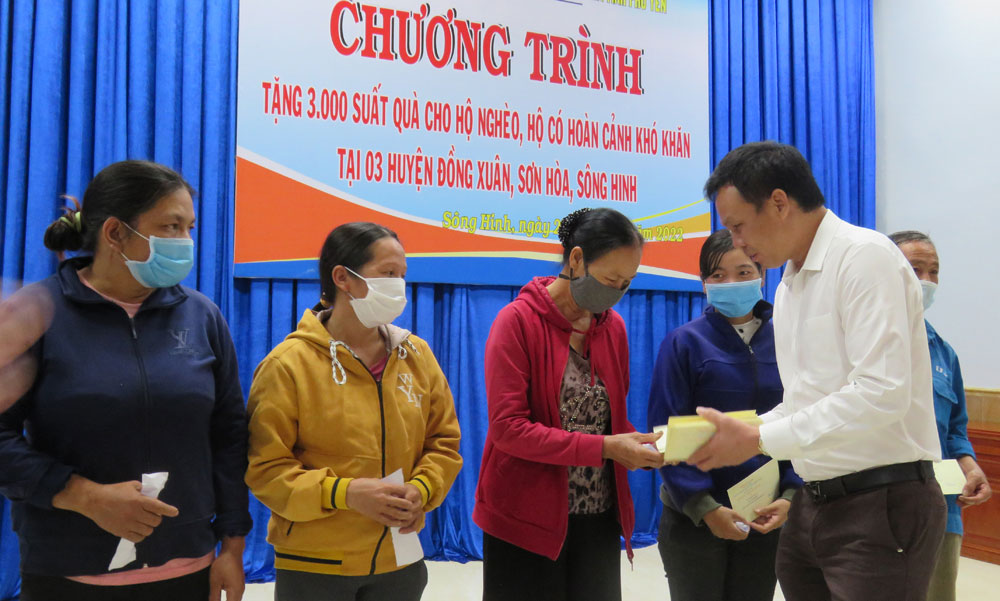 General Director of Saigon Industrial Equipment Joint Stock Company, Mr. Duong Minh Danh giving gifts to the people in Song Hinh district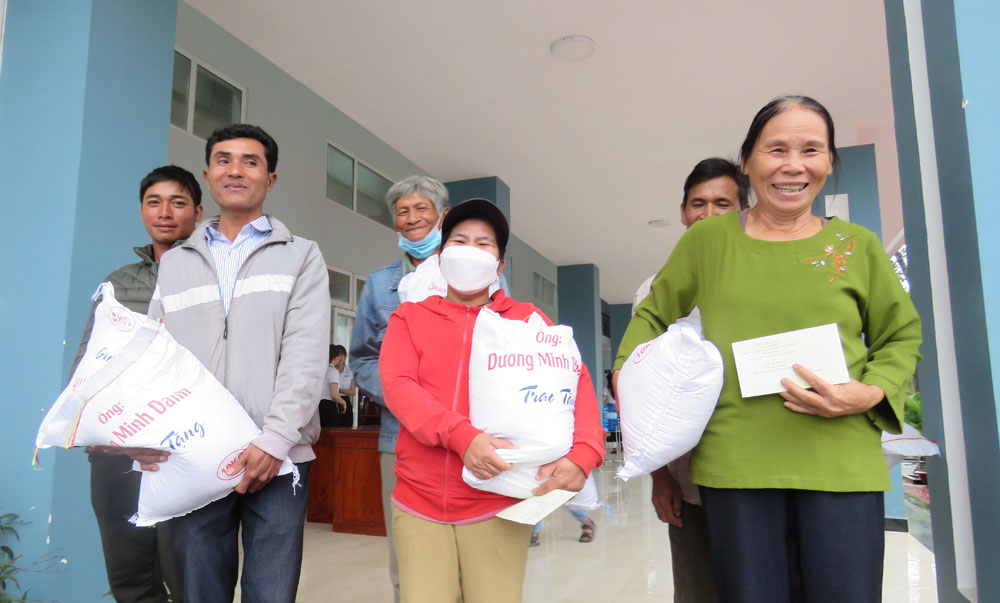 People of Song Hinh district being happy to receive gifts from Phu Yen Sentiment Club
Source: Phu Yen Newspaper
Translated by TRINH THUY