Engaging community cohesion from the National Unity Congress
Updated : 11/11/2022 3:02:24 PM (GMT+0700)
For many years up to now, the National Unity Congress has become accustomed, getting into the stride of the citizens in residential areas, thanks to the suitability and assistance towards the inhabitants' expectations and demands.
On the 92nd anniversary of the tradition of Vietnamese Fatherland Front (18/11/1930 - 18/11/2022), the residential areas in the province have organized this day with many practical, meaningful activities, attracting a diversified population section to participate, making the day full of vital and widespread features. Thereby, the whole-people solidarity is constantly reinforced and developed, contributing national construction to getting more civilized and beautiful.
Reporters of Phu Yen Newspaper recording the feverish activities taking place at the National Unity Congress in residential areas in the province.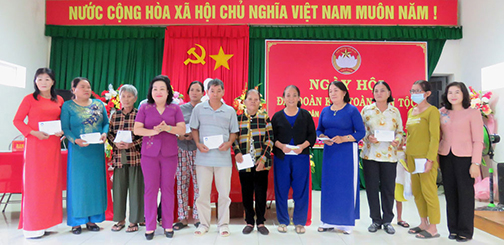 Mrs Cao Thi Hoa An, Deputy Secretary of the Provincial Party Committee, Chairwoman of Phu Yen People's Council presenting gifts to the poor in Lien Tri 1 hamlet, Binh Kien Commune (Tuy Hoa City)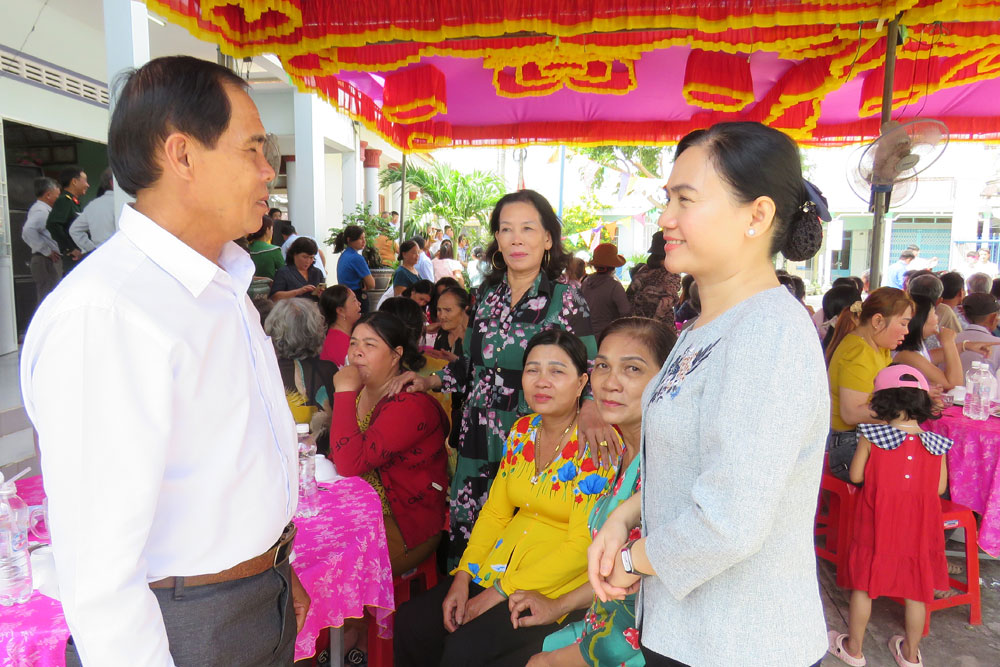 Mrs Dinh Thi Thu Thanh, Member of the Standing Committee, Head of the Provincial Public Relations' Committee giving regards to the lives of people in My Thanh Trung 1 Hamlet, Hoa Phong Commune (Tay Hoa District)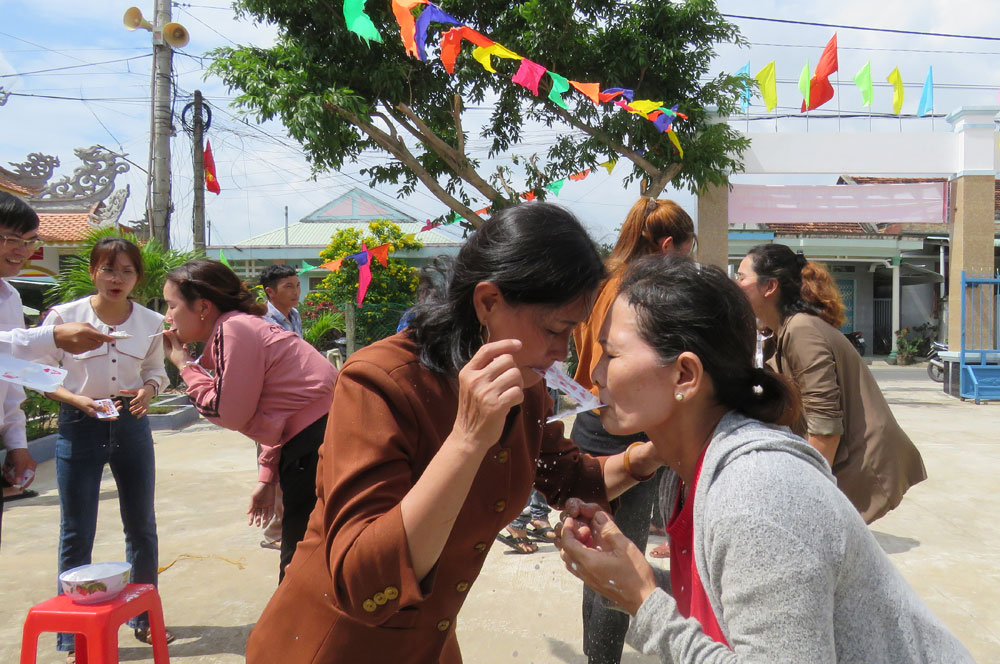 People of My Thanh Trung 1 Hamlet, Hoa Phong Commune (Tay Hoa District) in the festival with the powder-passing game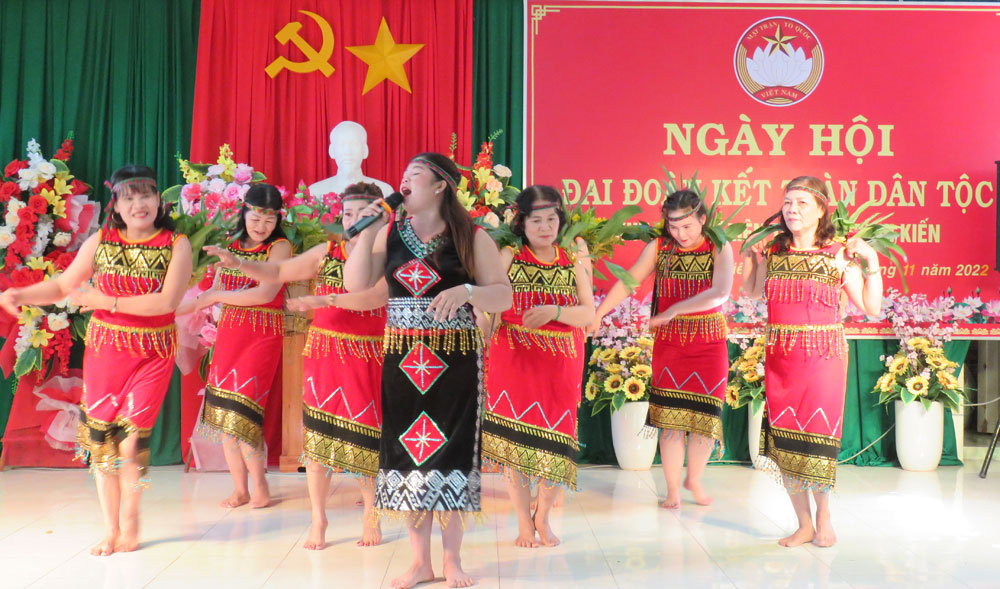 People of Lien Tri 1 Hamlet, Binh Kien Commune (Tuy Hoa City) giving orchestral performances at the festival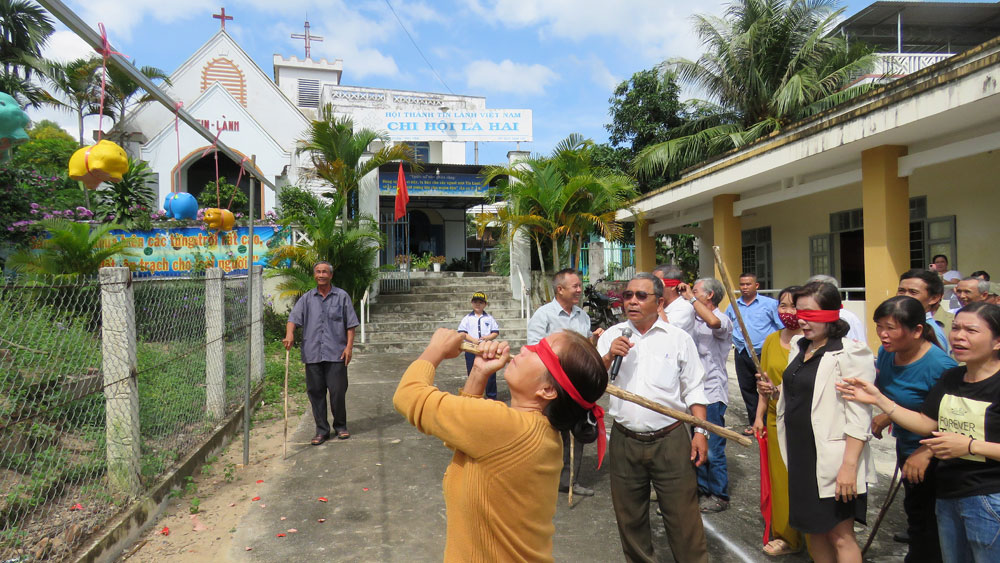 People in Long Thang Quarter, La Hai Town (Dong Xuan District) were excited about the game of blindfolding and beating piggy banks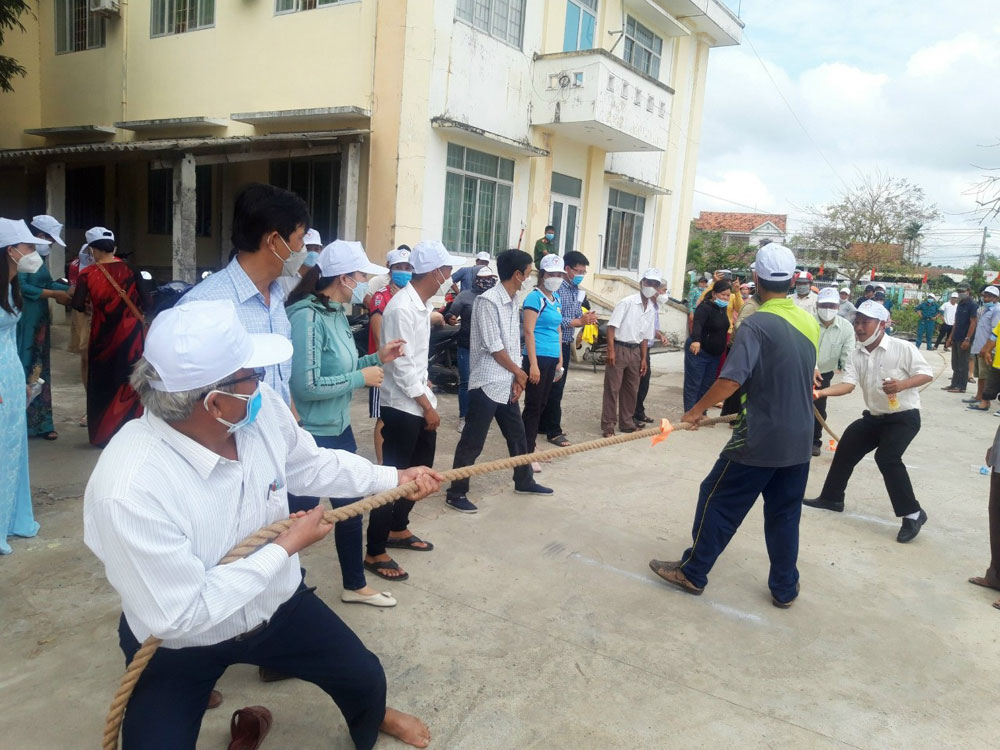 People in Phu An Hamlet, Hoa An Commune (Phu Hoa District) were vibrating with tug of war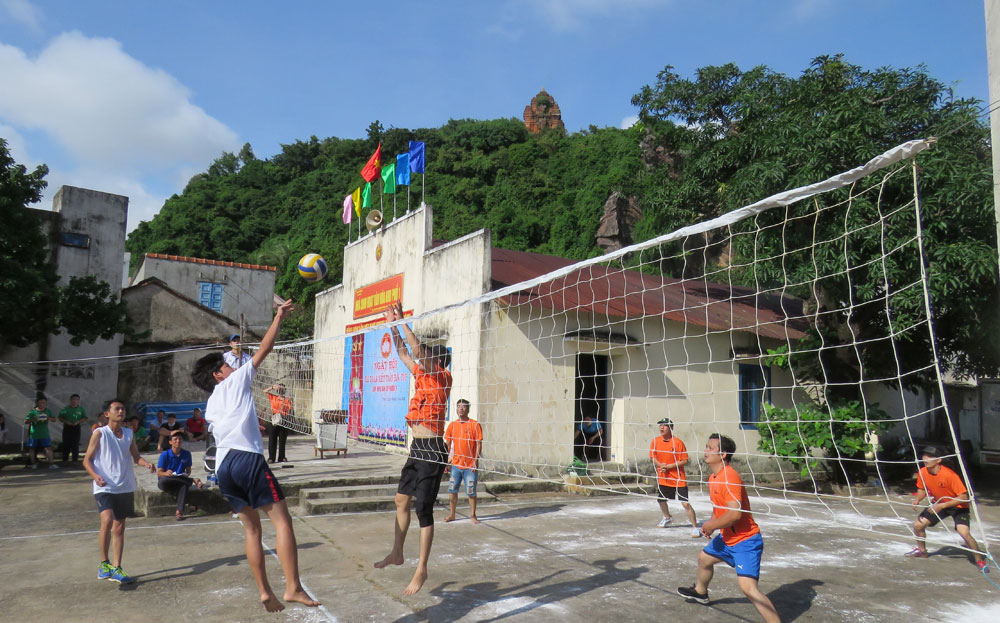 The Youth from the Ward 1 Quarter (Tuy Hoa City) participating in the National Solidarity Congress with volleyball matches
Source: Phu Yen Newspaper
Translated by HAI LOAN